Tam and CrystaLite skylights
Bellevue Roofing Company, Inc only installs CrystaLite and Tam Skylights, which are of the highest quality and made right here in the Pacific NW. Since both are manufactured locally, you can be assured they're built to withstand our famous winds and heavy rains.
While there are many models to choose from, our most popular is the fixed glass skylight style. If you have a flat or low-pitch roof, a domed skylight would be ideal with the choice of either a fixed or opening skylight.
Both manufacturers offer a 10-year warranty on all their skylights (regardless of the model).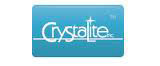 ---
---